Serve the top performing Video Formats directly from the Bucksense Console.
Engage your audience by running both Out-Stream (In-Banner) and In-Stream (Pre, mid & post roll) video ads directly from the Bucksense console.
In-banner video ads are a form of out-stream. They are banners with videos embedded in them and are available on a wide range of placements.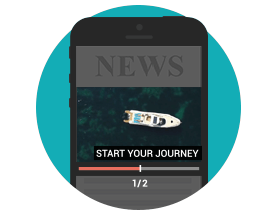 In-stream video ads are within the video player itself and are injected into the stream that is being sent to the user's video player. They can run before (pre-roll), during (mid-roll) or after (post-roll) a video.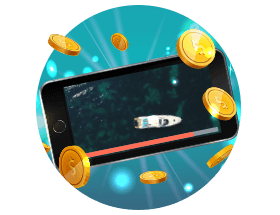 Rewarded video ads are unskippable, short video ads which give users rewards ( in-app currency, premium content, gifts, game coins, etc) upon video completion. They are very effective at giving advertisers higher visibility levels, without being intrusive or damaging the user experience.